Value-added Activities
Pre-event introductions

Dutch Life Science companies search here and contact Aurelie Veltema for an introduction

UK Trade & Investment contact Fran Edmonds for information and contacts
---
Sunday, 18 March 5:30- 6:30pm

UK meet and greet: Introductions and briefing session
For UK delegates and invited guests. Contact us for an invitation.
Sponsorship is available to ensure there is no charge to attend.
---

Monday, 19 March

9:00-10:30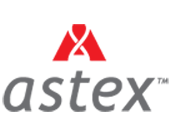 "The management of assets: How to position a project to attract a deal"
featuring Martin Buckland, CBO Astex Pharmaceuticals
---

Tuesday, 20 March

12:45-13:00 Polytherics company presentation


featuring Dr John Burt in the Enabling Technologies session
14:00-14:10 Alcyomics company presentation


featuring Prof Anne Dickinson in the Next Generation session
---
Wednesday, 21 March
14:00-14:10 Physiomics company presentation


featuring Mark Chadwick in the Cancer session
---
Thursday, 22 March
A series of themed site visits are being organised by Life Science Heal

th (registration required).
See http://www.lifescienceshealth.com/bio-europe-spring/side-visits-march-22.html
---
See our Mission Planner (distributed to members of the delegation) and the Conference website for full details of networking receptions and sponsored activities. Contact us to add your on-stand activity or other networking opportunity.